An Ocean Apart: Artists Book.
Children of The Mayflower.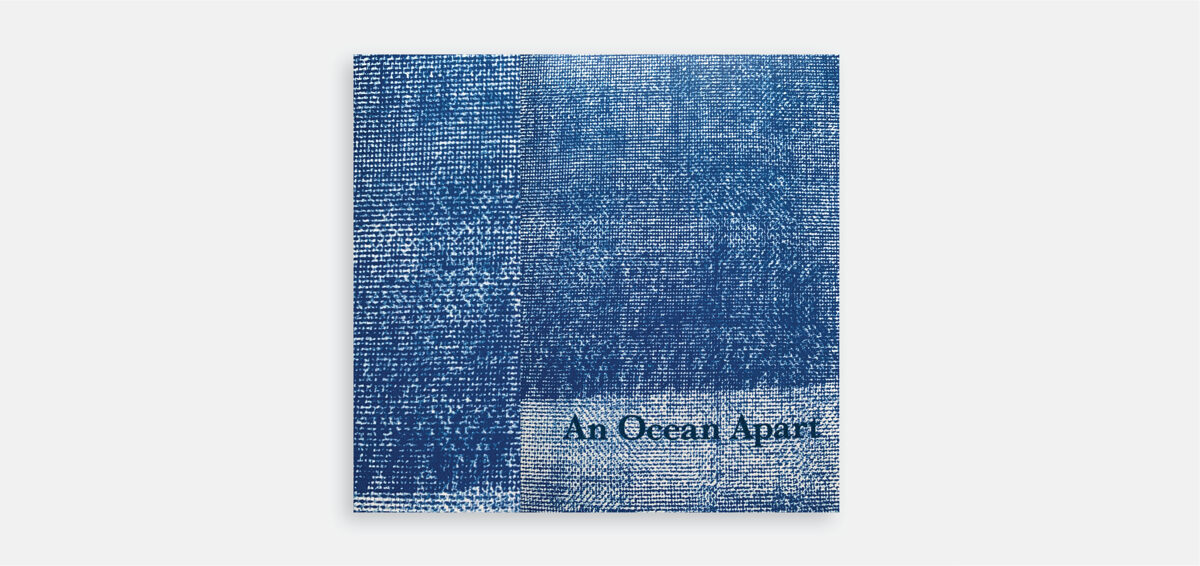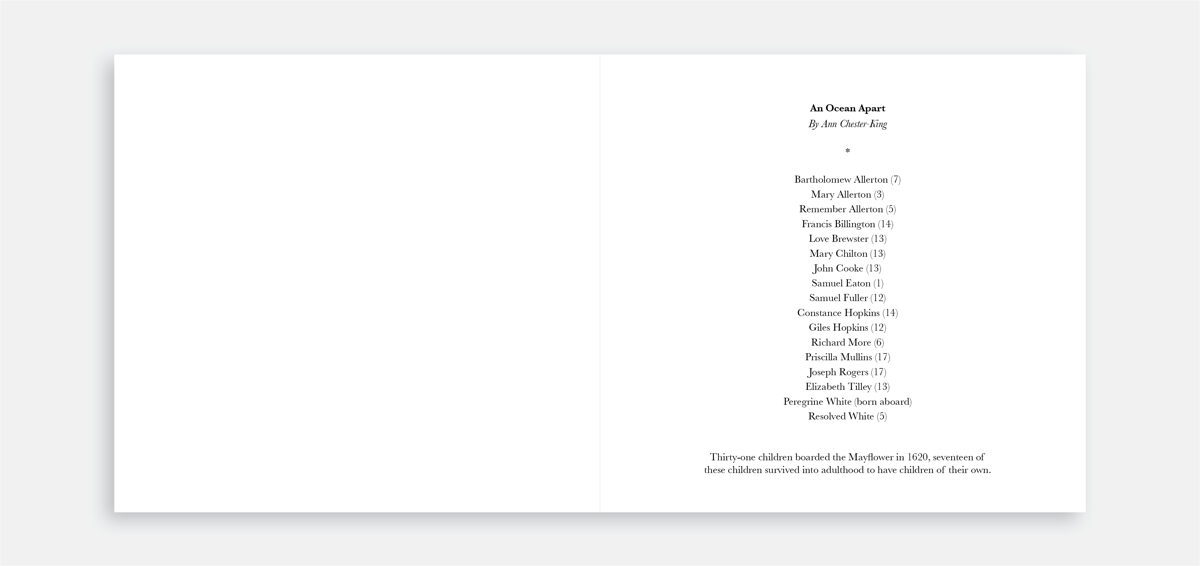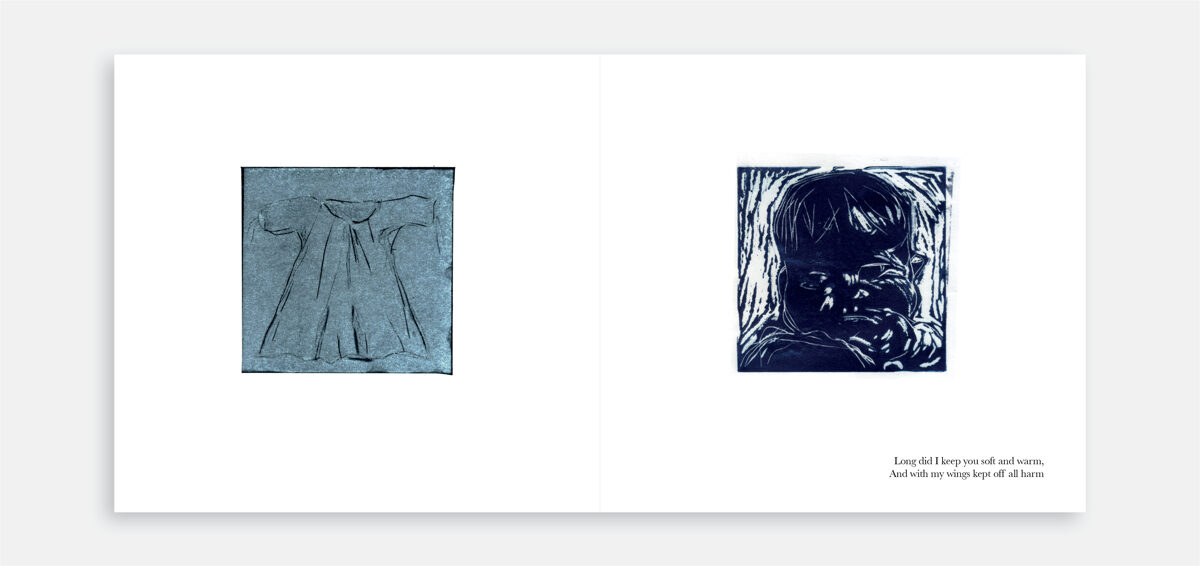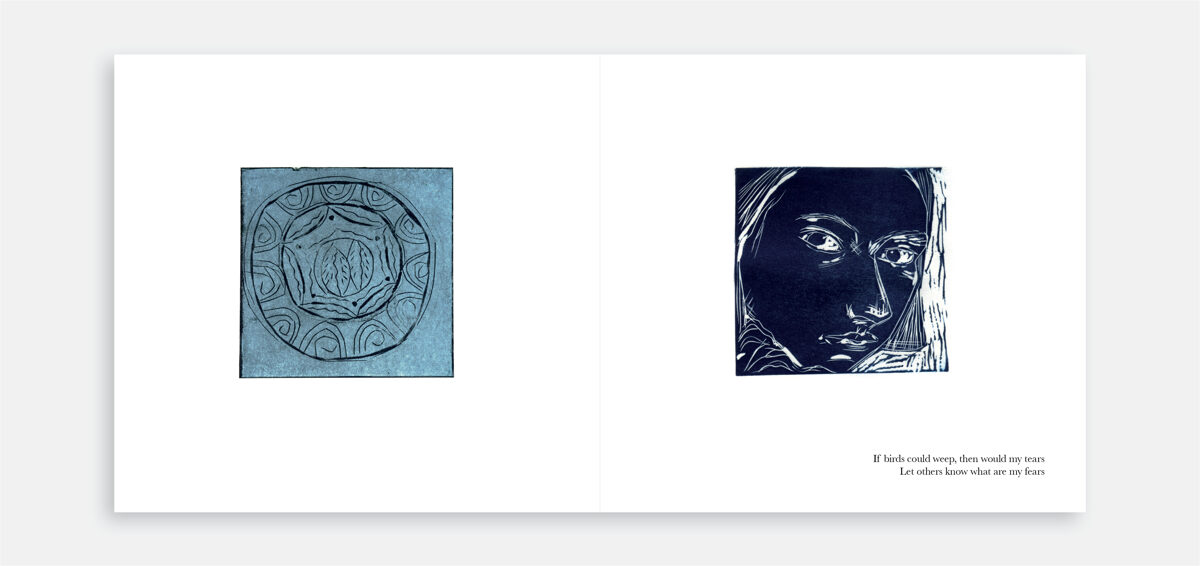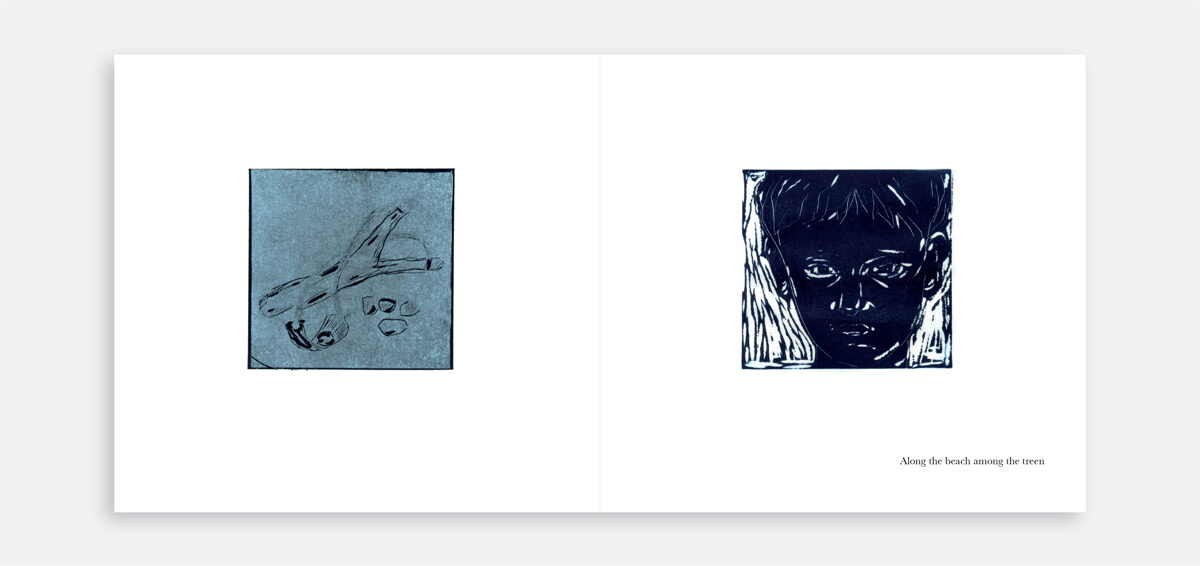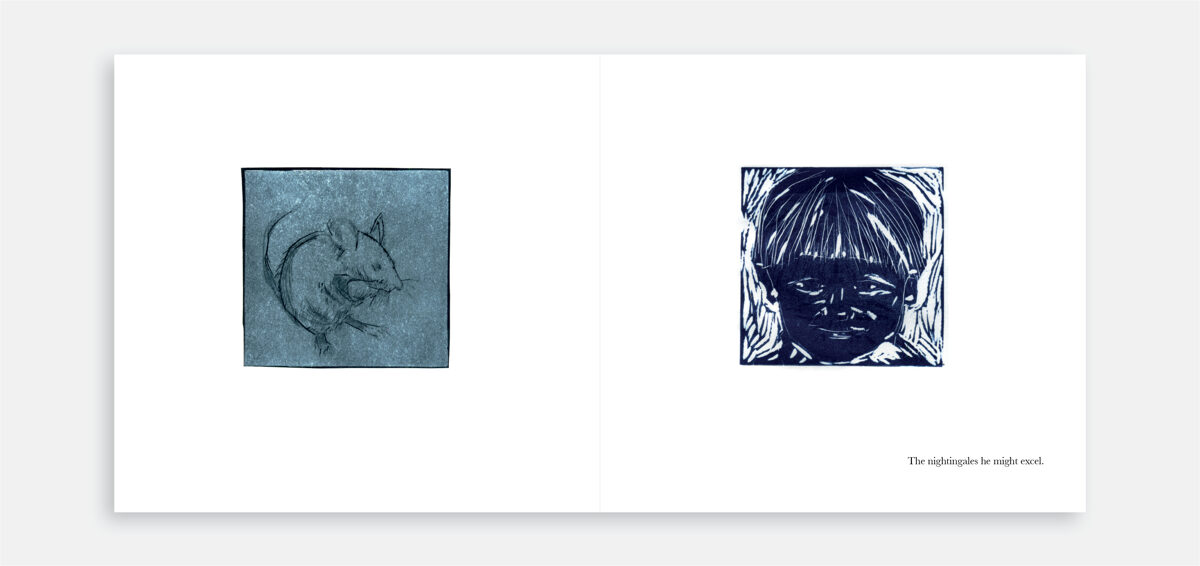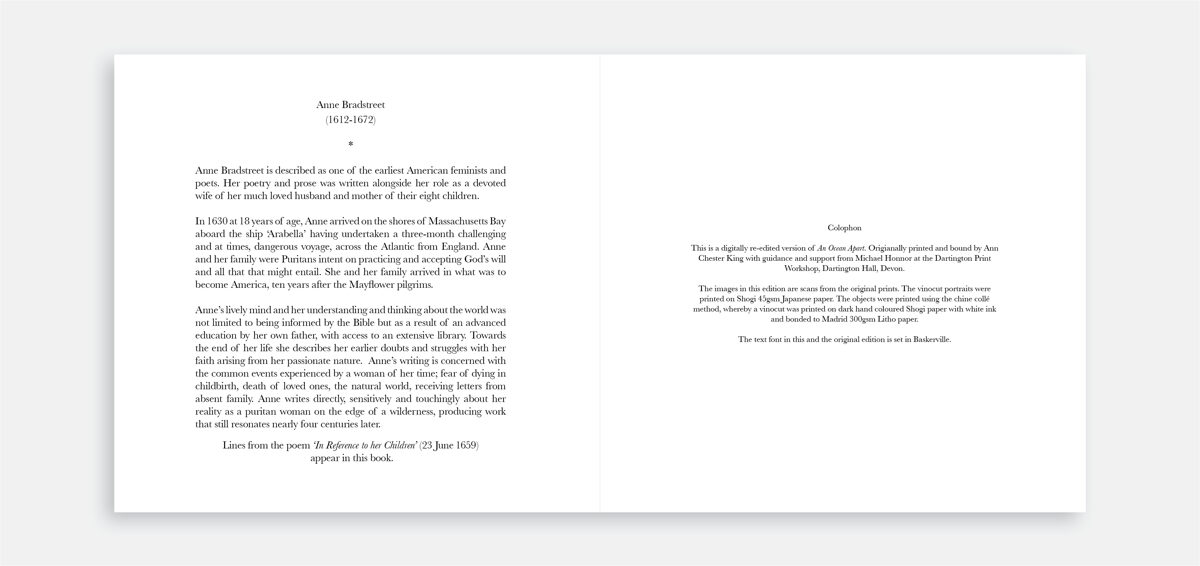 This is an extract of the original artist book that consists of 34 hand printed plates that tell the story of thirty-one children who boarded the Mayflower in 1620, seventeen of these children survived into adulthood to have children of their own. Soon to be exhibited in the spring the project is aligned to the 'Mayflower 400' celebrations championing the values of freedom, faith and personal liberty that informed the original journey and at the same time, the commemoration will recognise the impact of the Mayflower's journey on Native American communities and address themes of colonialism and migration, providing an accurate, inclusive account of the Mayflower's legacy.
Download the digital edition of 'An Ocean Apart' (PDF) >